Our classic moist sponge cake, layered with creamy butter icing, sweet strawberry jam, and topped with buttery shortbread crumb.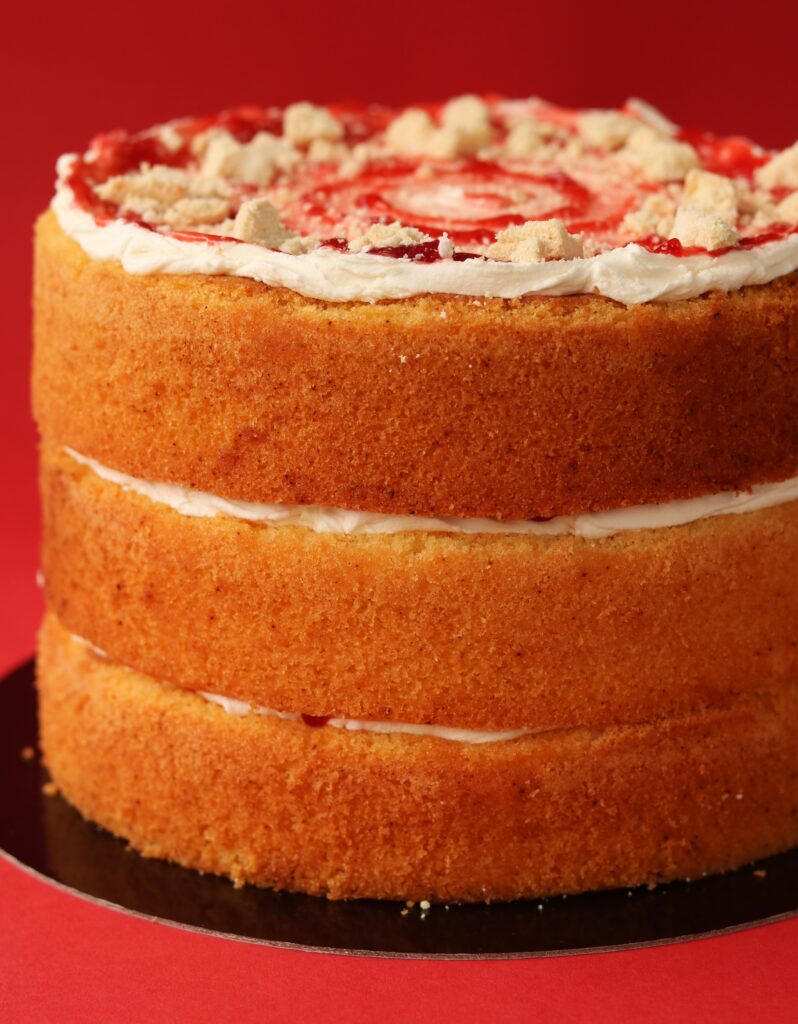 Cake details:
All of our cakes are handmade to order, and so toppings/colours/decorations may vary- we love being creative and going with the flow.. if you have any specific requests please do let us know!
Allergen advice:
Cake contains gluten, milk, eggs, soya.
All of our cakes are baked in a premises where we handle eggs, dairy, soya, nuts, and gluten. Specific ingredients for each of our cakes are available on request, please do contact us is you require any further information.
Lead time:
We recommend 3-5 working days to order your chosen cake, however please be aware that we are a very small business and can only take on a limited number of requests each week. We like to ensure that we can dedicate enough time and attention to every cake we make as your order is important to us!
Terms & Conditions:
Before placing an order with us, please ensure that you agree to our terms & conditions.