Inspired by the Sunflower and all the amazing benefits the plant has, these moreish squares are packed full of oats, seeds, coconut, dried fruit, and contain a hidden layer of rich dark chocolate (because we love it!)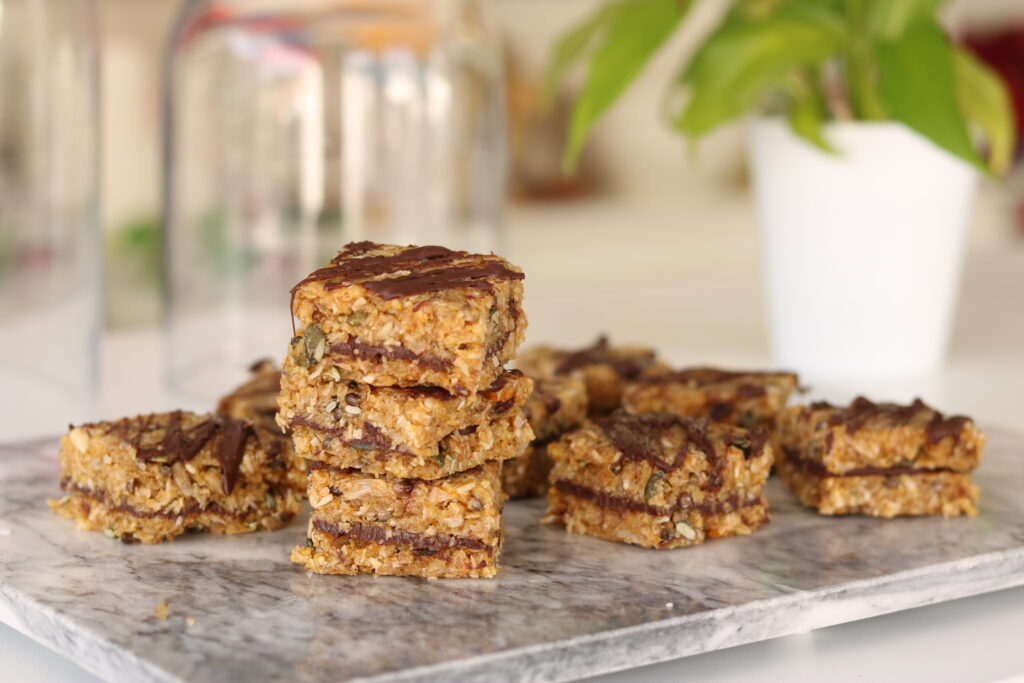 Allergen advice:
All of our cakes are baked in a premises where we handle eggs, dairy, soya, nuts, and gluten. Specific ingredients for each of our cakes are available on request, please do contact us is you require any further information.
Terms & Conditions:
Before placing an order with us, please ensure that you agree to our terms & conditions.